This Was Her Reaction When She Saw Her Groomer On The Street
|
While out for a walk with her owner she ran into her groomer on the street. Her reaction to this event was one of complete amazement, in fact, it blew her mind.
For just over three years Muffin has been groomed by Lisa Granade of Happy At Home Pet Grooming, Washington. As you would expect, over that time the two have become quite close.
For as close as the groomer and her fluffy client have become over the years, however, their happy time spent together had always been limited to those occasions when Muffin needed a trim.
During that time their friendship has been limited to Lisa's regular visits when Muffin needs to be groomed, and strictly to the confines of her salon.
"Muffin is a very goofy little girl! So affectionate!" Granade told The Dodo. "Her tail wags and she smiles the moment she sees me. I love having her in the salon."
And that is the way things were, until recently when Muffins perception of the world changed rather dramatically.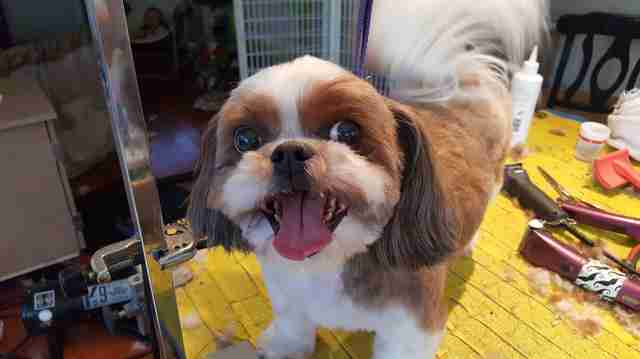 A few day's ago Lisa was driving through the neighborhood when she saw Muffin out for a walk with her owner. So, as you do, she stopped to say hi.
Little did she know she was to turn Muffins world upside down.
"I pulled over and rolled down my window. I called out to her mom, 'That's a cute dog you've got there!'" Granade said. "As soon as Muffin heard my voice, she started looking for me!"
When Muffin turned and saw Granade was indeed there in the flesh, and that the voice she'd heard wasn't just in her head, her reaction was one of pure shock.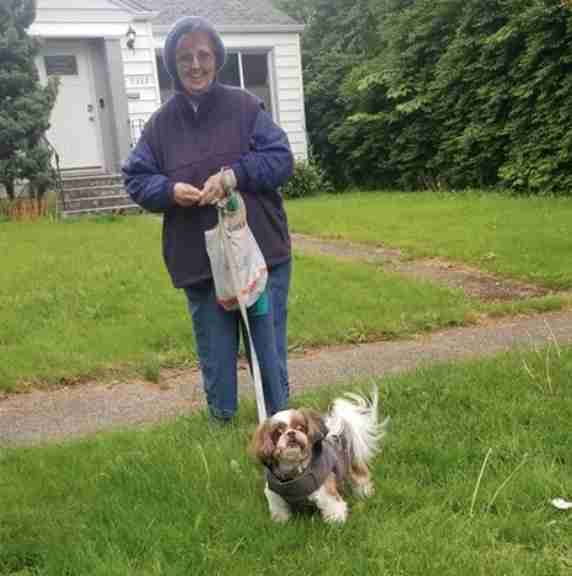 Apparently, Muffin was under the impression her groomer never left the only place she's known her to be.
"I think she was totally bamboozled!" Granade said. "She could not figure out why I wasn't in the salon."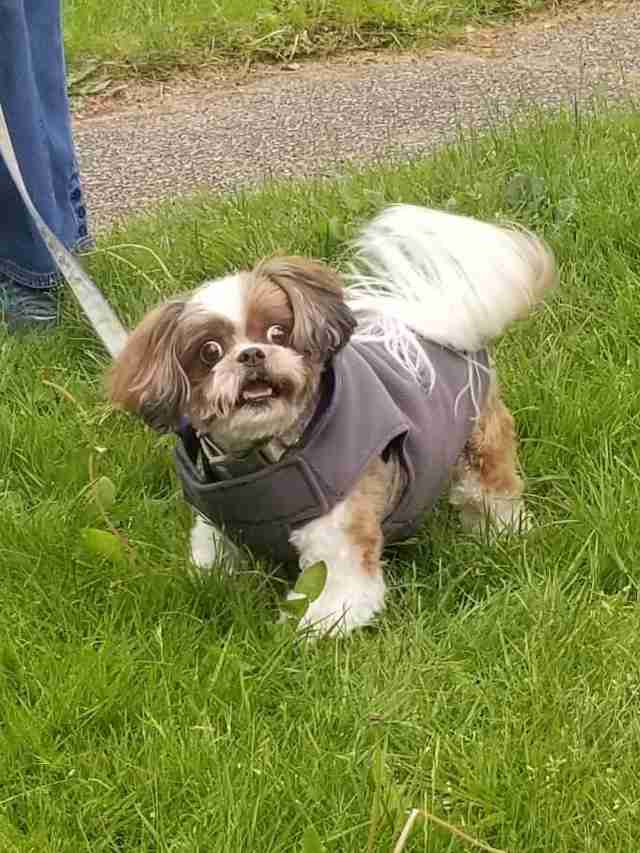 For Muffin, it was the best surprise.
The groomer, of course, then got out of her car to spend a few minutes petting her favorite client. This particular visit would be all about pleasure: "She was overjoyed," Granade said.
Clearly, Granade and Muffin have a good thing going.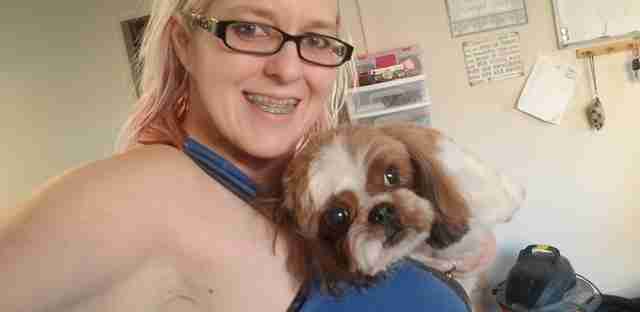 "The bond I have with my clients is the best part of the job," Granade said. "It's a relationship of trust and joy."
And, as Muffin recently learned, much to her delight, that sense of joy can sometimes come when she least expects it.
For more details please go to thedodo.com.
Please SHARE with all your dog loving friends and family.